Dry fig bars are one of many types of American baked desserts that have a texture of a firm cake but are softer than the cookie. They are usually cut into squares or rectangular bars, thus the name of said desserts. They are available all year round and they have become staples in bakeries and coffee shops.
We recently featured dried figs in a previous article. So let us share with you our recipe that calls for dried figs. Don't worry, there's no need for baking skills as this recipe is a no-bake dessert treat.
INGREDIENTS
For the crust:
1 cup walnuts
1 cup almonds
1 heaping cup raisins
1/4 teaspoon cinnamon
Place the nuts in a food processor and grind them until fine like flour. If you don't like nuts, you may substitute it with oat flour. Add the raisins and cinnamon to the nut flour and mix well. If it's not sticky enough, add some maple syrup. Press into a 9″ x 9″ square baking pan.
For the filling:
2 cups dried figs, soaked in water for 2-4 hours (keep the water)
1-2 tablespoons maple syrup (optional)
1/4 teaspoon salt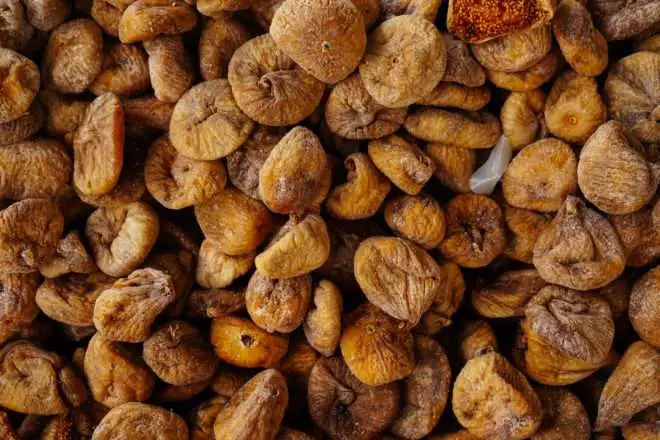 No need to wash the food processor. You may blend the figs, maple syrup and salt in the same food processor. Add the soaking water as needed to make it smooth and thick. Spread 3/4 of the mixture on top of the crust. Reserve the remaining 1/4 for the topping.
For the topping:
Add the pecan nuts into the remaining mixture in the food processor. Pulse until nuts become small chunks. Place it on top of the filling and press them down a bit. Cut into squares. Makes 9 squares.