this post contains affiliate links
In the previous article, we said that different types of meat means different kinds of meat jerky that you could make at home. In this article, we will discover the joy of making meat jerky from freshly ground meat. But this is much special because we're making ground venison jerky.
Yes, the dear deer's meat is getting the recent attention and popularity among health enthusiasts because of its high-protein, low-fat, and low omega-6 to omega-3 ratio.
RELATED ARTICLE: Different Types of Meat Means a Variety of Jerky
Why Venison?
Traditionally, venison is game meat. You rarely see venison in ordinary supermarkets. You're lucky if you see them available at a specialty food shop at around $40 a pound or more depending on where you live. This venison may come from farms or imported from other countries. Therefore, it's scarce and because it's scarce, it is more costly.
But, for hunters living near the woods, venison is abundant. Most hunters would give away some of their venison to other people because this game meat can't be sold. For one, it needs to pass the meat inspection. For another, the government prevents hunters from making money from poaching. So, if you know someone who hunts deer, be sure to ask for some. If you happen to like it, try making some ground venison jerky.
This red meat has its gamey flavor which is more interesting than pork or chicken. It contains less fat than a skinless chicken breast, it contains high protein and lower cholesterol than any other meat. It is free-range in the woods and lives in a sustainable environment. No wonder, this healthy animal becomes our healthy food.
Why Ground Meat?
The main reason why we dry meat is to remove its own water and moisture that can harbor harmful microorganisms which are usually killed off by cooking. Drying whole muscle meat is much easier than ground meat because the microorganisms are mostly on the surface.
Grinding meat turns it inside out, therefore, extra care should be taken when handling it. The reason why many people prefer ground meat over whole muscle meat when making jerky is that dried ground meat is easier to chew. The texture is much different than dried whole muscle meat, and most of all, it's easier and fun to make.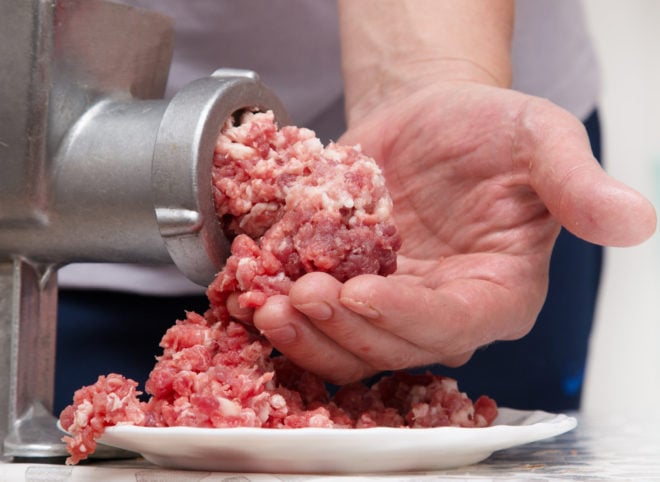 Making Ground Venison Jerky
It only takes up to four steps to make ground venison jerky: grind, season, form, and dry.
Grind
Keep the venison clean (meaning, no silverskin or tendons) and lean. Just like other meats, the best ground jerky uses only the highest-quality cuts. Cut the venison into strips and run them through a meat grinder or food processor.
Season
After grinding, you may mix your favorite dry seasoning. No need to marinate the ground meat. In fact, wet seasoning doesn't make sense because remember, the reason why we're drying is to remove water and moisture to prevent microorganisms to grow.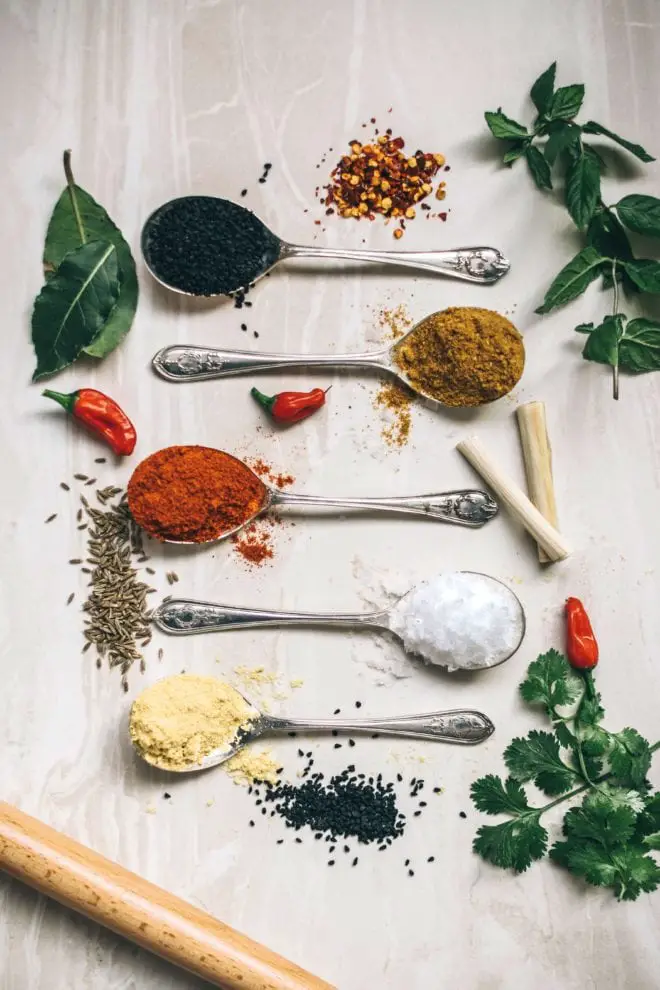 For those who don't have an idea on which dry seasoning to use, here is a simple recipe:
5-6 lbs. ground venison
3 Tbsp. Kosher salt
2 Tbsp. ground black pepper
1 1/2 Tbsp. Worcestershire sauce
1 Tbsp. liquid smoke
1/2 tsp. garlic granules
1 tsp. onion powder
1 tsp. Prague powder for curing
In a bowl, mix all the spices and cure together and pour this onto the ground meat. Mix it well to distribute the dry seasoning. Run the meat mixture through the grinder once again to get a better and even mix. Cover the meat jerky mixture and refrigerate for at least 4 hours to allow the spices and cure to work its magic on the meat.
Form
Forming the ground meat into meat jerky can be done in three ways: jerky gun, the sheet method, and freezing and slicing.
Jerky Gun
The jerky gun has nozzle attachments that squirt out 1″ or 2″-wide ground meat jerky mixture. Fill the jerky gun with ground venison jerky mixture and squeeze out as many strips as you can on your dehydrator trays. Below is an example of a jerky gun available in the market.
Click the image to check price on Amazon
Sheet Method
Spray some cooking oil on the bottom of a large baking sheet and line it with wax paper.
Put the ground venison mixture and cover it with another sheet of wax paper.
Roll the meat until you get the desired thickness (1/8″ to 1/4″ thick).
Remove the top wax paper and replace it with a fine-mesh wire rack.
Turn the whole thing upside down.
Remove the pan and the other layer of wax paper then dry.
Once dried, you may take the whole sheet and cut it into strips.
Freezing and Slicing
Line a sheet of plastic wrap on the bottom of a 9-inch square baking pan that is 2 to 3 inches deep.
Pack the ground venison mixture into the pan making sure there are no spaces in between.
Wrap the entire mixture with plastic wrap and freeze.
Before drying, unwrap the frozen meat and slice it into 1/4″-thick slices.
Drying
Place the ground meat slices on food dehydrator trays making sure that they don't overlap and have enough spaces between them for proper and even drying. Set the dehydrator to 160°F for about 6 hours.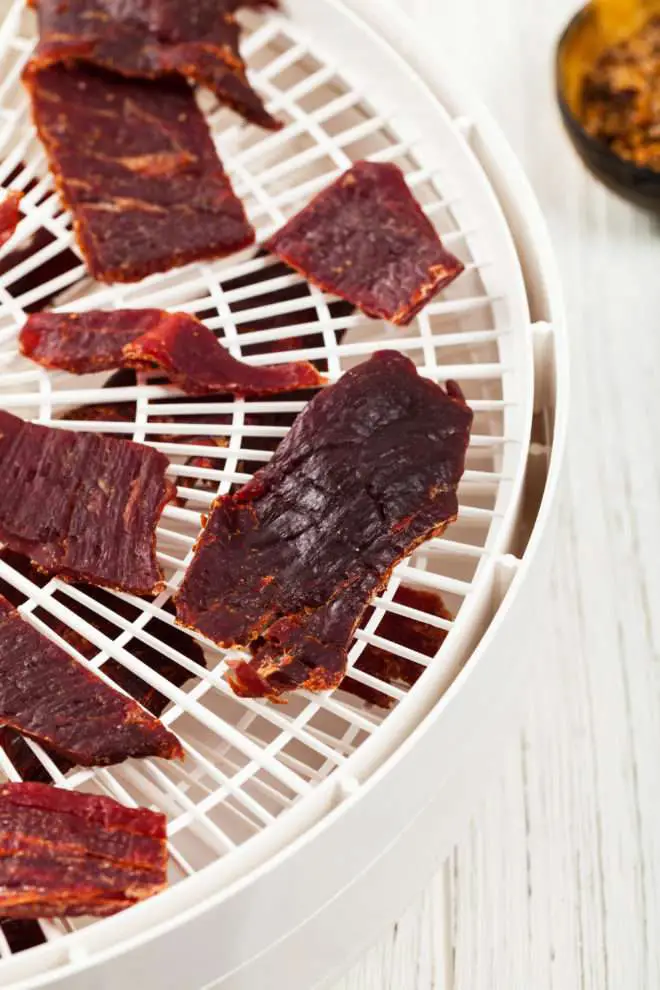 If you're considering investing in a home kitchen food dehydrator, check out some brands that we have featured on this website.
Final Thoughts
As more people prefer using ground meat than whole muscle meat in preparing jerky, making jerky out of ground venison is easy and fun. Although venison may be scarce in some areas, this red meat is nutritious, lean and delicious.