We have been discussing dried foods for a while now. Recently, we shared everything we know about dried tomatoes. Now, in this article, it's time for us to share with you a classic dried tomato recipe we call pesto rosso.
Related Article: How To Dehydrate Tomatoes
What is Pesto Rosso?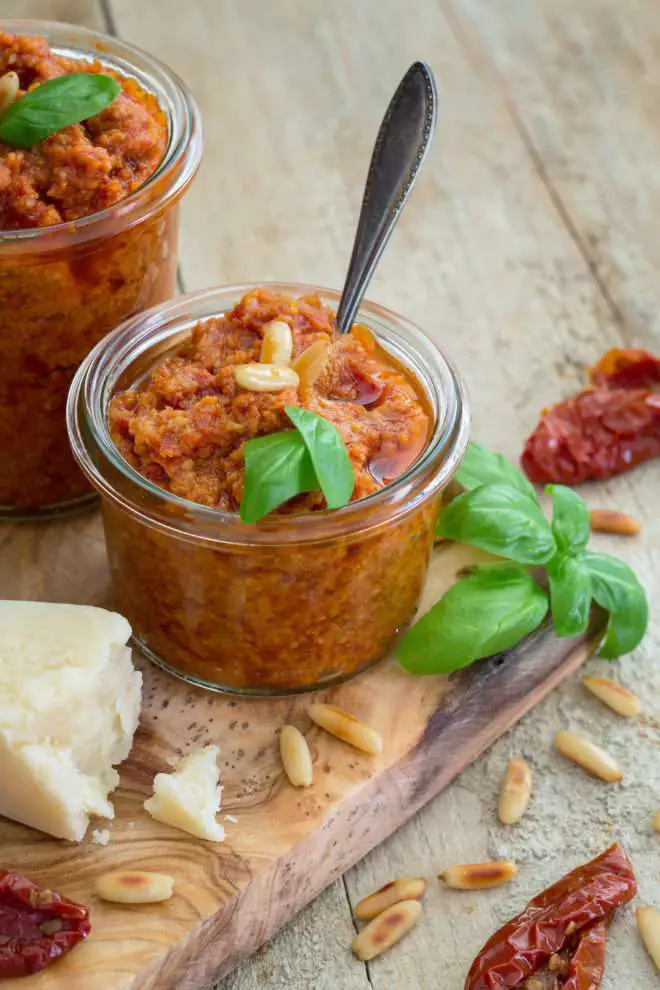 We are more familiar with the basil-based pesto alla Genovese (because it originated in Genova in Italy). But pesto rosso literally means red pesto and is traditionally called pesto alla siciliana (because it originated in Sicily).
"Pesto" means to pound or to crush in Italian. Traditionally, Italians pound, crush or ground the ingredients on mortar using a wooden pestle.
Traditional pesto rosso is made from dried tomatoes instead of basil, almonds instead of pine nuts, garlic, rosemary or basil (much less of basil than pesto Alla Genovese) and olive oil.
Uses for Pesto Rosso
Pesto rosso has many uses. It could be used as pasta sauce, on meat dishes, as pizza sauce or bread spreads. You can even use it in salads or dips.
1. Pasta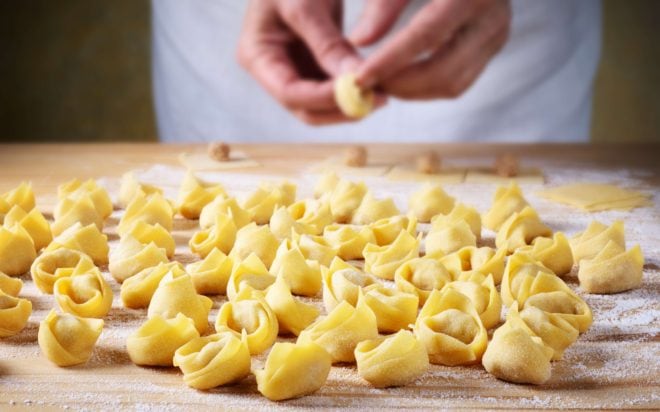 The easiest and the classic way to use this pesto is as a pasta sauce. Usually, pesto rosso is used on filled pasta like tortellini.
Tortellini are navel-shaped pasta and sometimes called "ombelico" or "belly button". They are filled or stuffed with meat mixtures like pork loin and prosciutto and cheese.
2. Pizza or bread
Use pesto rosso as a pizza sauce for a different taste. Or you could spread it on slices of bread instead of using mayonnaise.
3. Meats
Grilled or roasted meats will taste well with pesto rosso. Try brushing the pesto on the meat during the last few minutes of grilling. However, watch carefully so that the pesto won't burn.
You could also use pesto rosso on oven-roasted meats. The tomatoes and garlic will caramelize to make a sweet and smoky taste on meat.
You may also combine pesto rosso with cream cheese or ricotta to make stuffing for embotito or meats.
4. Dips
Add Greek yogurt, sour cream, or cream cheese to your pesto for a flavorful dip. Serve with crackers, bread, or vegetable snacks.
Dry Food Craze's Pesto Rosso Recipe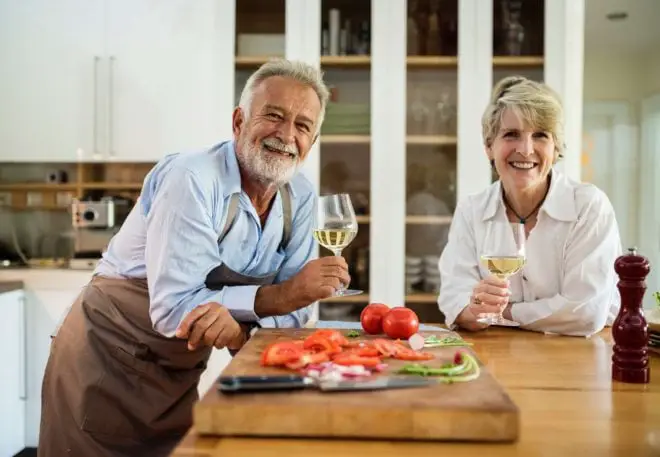 Ingredients:
1 cup dried tomatoes in oil, drained and finely chopped
Reserve 1 Tbsp. of the marinating oil
½ cup black olives, pitted and finely chopped
1 Tbsp. tomato paste (purée)
1 clove garlic, finely chopped
2 tsp. chopped thyme
½ tsp. chili flakes
Salt and ground black pepper to taste
1/3 cup virgin olive oil
½ cup freshly grated Parmesan cheese
3 Tbsp. chopped parsley
Procedure:
Combine the dried tomatoes, olives, tomato paste, garlic, thyme, and chili flakes in a bowl.
Season with salt and freshly ground black pepper.
Add olive oil and the reserved oil from the dried tomatoes. Mix thoroughly.
Take 2 tablespoons of the pasta cooking water and add it to the pesto. Mix it to make a smooth sauce.
Pour sauce over hot pasta. Toss and add the Parmesan cheese and parsley.
Combine well and serve with extra Parmesan cheese on top.
We recommend using 500 grams (1 lb. 2 oz.) tortellini or other filled pasta for this recipe.
Preparation time: approximately 10 minutes
Serves 4
Final Thoughts
We hope you will like our dried tomato recipe. If you have any questions, suggestions, or concerns, please don't hesitate to comment or contact us.