Trail mix is a mixture of grains, dried fruit, nuts, and other snack foods. It is usually taken along on hikes because it is lightweight, easy to store, nutritious, and provides a quick energy boost from its ingredients.
Common trail mix ingredients are:
Nuts such as almonds, cashews, pistachios, etc.
Legumes such as roasted peanuts, baked soybeans, dried fava beans, dried green peas, etc.
Dried fruits such as raisins, cranberries, apricots, apples, etc.
or candied orange peel or other candied fruits
Chocolate chips or chunks, M&M's, etc.
Breakfast cereals such as granola, rice crispies, etc.
Pretzels
Seeds such as pumpkin seeds, sunflower seeds
Shredded coconut
In this article, we will share with you a no-bake trail mix bars which you can do at home. Not only are they no-bake but they're also naturally sweetened to give a chewy bar. What is even beautiful with this recipe is that you can customize this to make a wide variety of combinations based on your own personal preferences.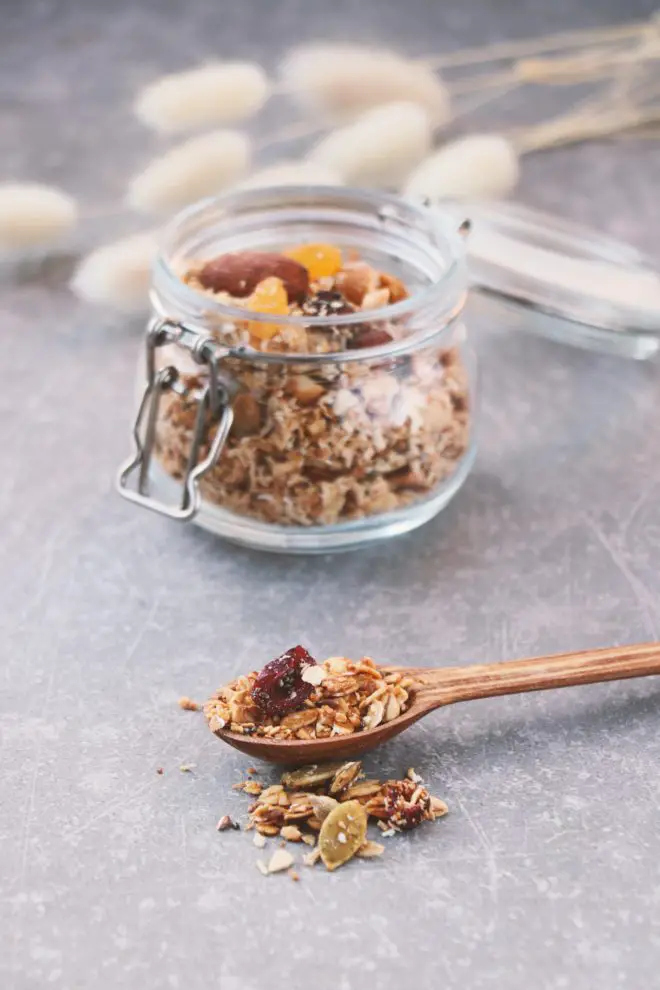 Ingredients:
2 cups trail mix or a combination of your favorite nuts, seeds, and dried fruits
1 cup rolled oats
¼ cup honey
¼ cup coconut oil
You may use any combination of dried nuts such as almonds, cashews, pistachios, peanuts, etc. Chop the nuts first and then measure out 1⅓ cups.
For the remaining ⅔ cup of chopped dried fruit, you may use any combination of dried fruits like raisins, strawberries, cranberries, etc. Chop the dried fruits you choose and then measure out ⅔ cup. In this recipe, we are using dried strawberries and raisins.
Procedure:
Line an 8″ x 8″ square baking pan with parchment paper. Allow a few extra inches of paper to hang over the two ends for you to hold on to later (about 4″ on each end).
In a medium bowl, combine your trail mix and rolled oats.
In a small saucepan, combine honey and coconut oil over medium heat. Stir until the mixture melts and begins to foam. Continue to cook for an additional 10-15 seconds after mixture foams.
Pour the coconut oil-honey mixture over the trail mix and combine thoroughly.
Transfer the mixture into the prepared baking pan and firmly press the mixture into a uniform thickness.
Use the remaining ends of parchment paper to cover the mixture and continue to firmly press.
Allow mixture to cool in the refrigerator for at least 2 to 3 hours. Don't freeze.
Once cooled, remove from the pan and slice with a sharp knife into the desired size.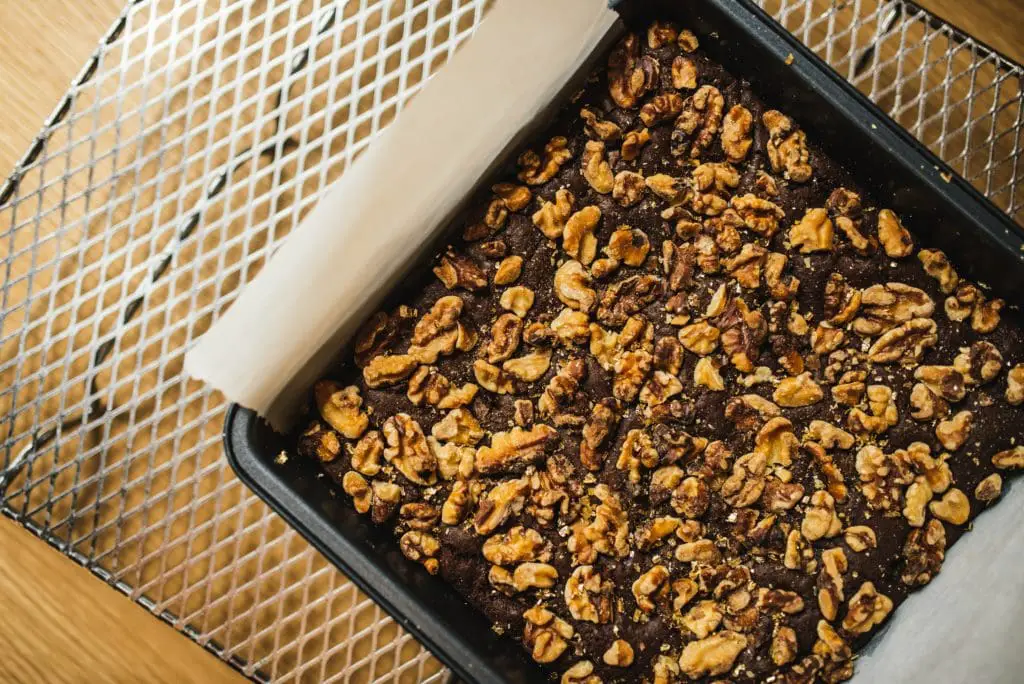 Final Thoughts
This no-bake recipe is less expensive to make than buying a branded fruit & nut bar at the grocery store. So go ahead and try making this recipe. This could be a good addition to your kid's lunchbox or your perfect snack bar any time you need an energy boost.